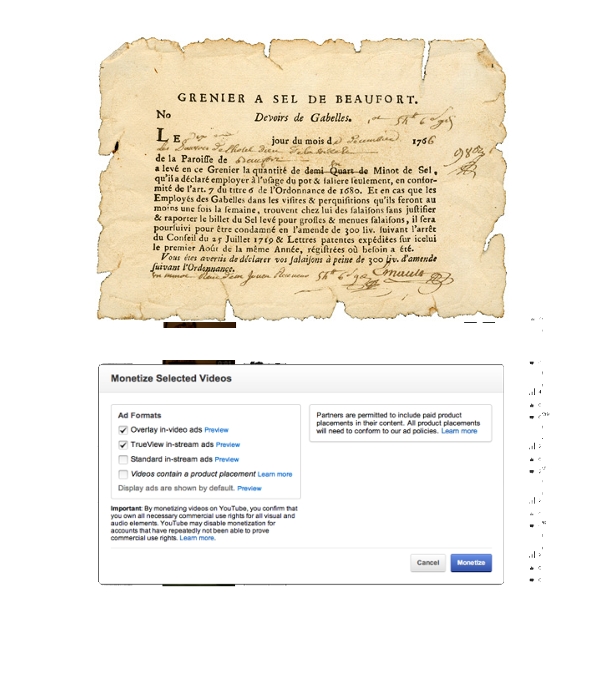 In this session we explore the relation between physical and virtual barriers and their effects on a economical, social and cultural level. Two types of pay walls will be introduced:
case 1 Le mur fermieres généraux
The wall of the tax-farmers generals were constructed in the 18th century around the city of Paris. Instead of defending the city, this wall forced anyone entering the city to pay taxes over the goods imported.
case 2 Content ID system
An algorithm built by Youtube to detect copyrighted content. This wall installs indirectly fees to use the platform's services.
Research supported by constant vzw
session_host:
Mara Karagianni + John Colenbrander
session_date:
Friday, 24 January, 2014 -

19:00

to

22:00