HOTEL AMAZONAS
Present
Past
Location
Contact
---
UPDATE: https://www.facebook.com/hotelamazonien
---
UPCOMING:
5.5.2018
ASFAST LIVE
Konzert * Concerto * Concert

CLARA MAYR
DIEGO PERATHONER
MARTA VOVK
Ausstellung * Mostra * Exhibition
*
Asfast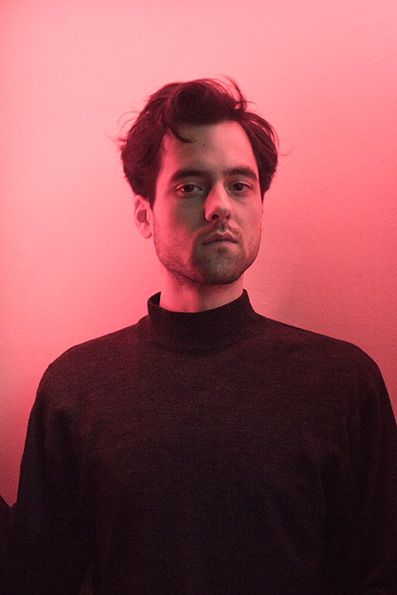 In seiner Arbeit begibt sich Asfast aka Leon Leder auf Erkundung der Grenze zwischen elektronischer Musik, die im Clubumfeld gespielt wird, und jener, die fürs mitten im Nirgendwo produziert wird. Mit Field Recordings, Aufnahmen von Instrumenten sowie digitalen und analogen Soundprozessoren liegt Asfasts Fokus auf der Produktion von Sound, der auf seine Art reduziert ist, aber gleichzeitig auf sein Maximum gebracht wird.

Nel suo lavoro, Asfast alias Leon Leder, cerca di esplorare il confine tra musica elettronica suonata in un club e musica elettronica prodotta per il bel mezzo di nulla. Utilizzando field recordings, registrazioni di strumenti e processori audio digitali e analogici, l'attenzione di Asfast si basa sulla produzione di suono che è in un modo ridotto ma portato al massimo allo stesso tempo.

In his work, Asfast aka Leon Leder, tries to explore the border between electronic music played in a club and electronic music produced for the middle of nowhere. Using field recordings, instrument recordings, as well as digital and analogue sound processors, Asfast´s focus lies on producing sound, that is in a way reduced but brought to its maximum at the same time.
*
Loose Residency:
Clara Mayr
Diego Perathoner
*
26.4. – 6.5.2018
Artist in Residency: Marta Vovk (DE)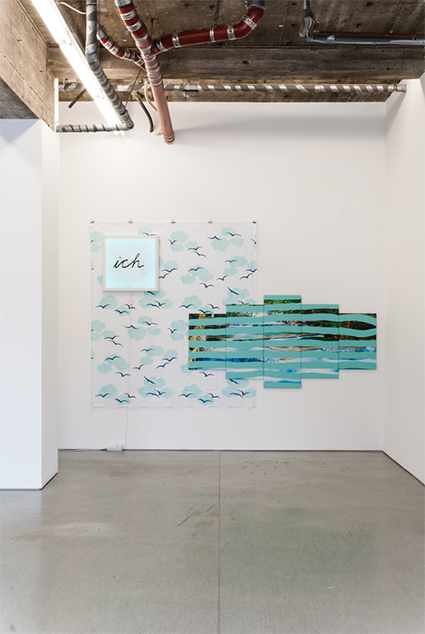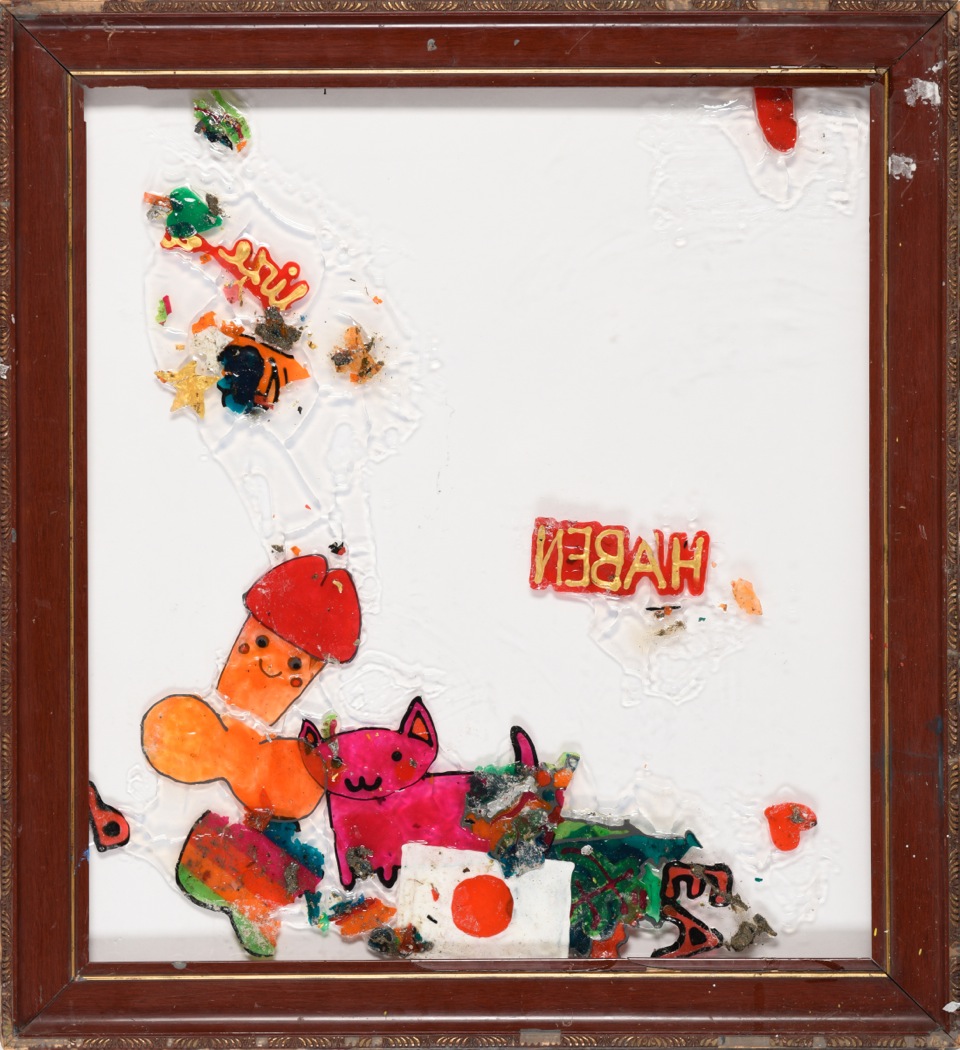 Kawaii Cat - In memory of my social life
Marta Vovk arbeitet mit Malerei, Zeichnung und Installation. Inhaltlich bewegt sich die Arbeit zwischen biografischer, befindlichkeitsfixierter Selbstdarstellung und soziokulturellen Verweisen. Popkulturelle Elemente und Fragen des modernen, überforderten Ichs gehen Hand in Hand. Somit entsteht ein assoziatives Wechselspiel zwischen der Banalität des Alltags und dem Wunsch nach Selbstoptimierung: infantile Netzkultur und ihre niedlichen Kätzchen treffen auf die große Depression.


Marta Vovk lavora con la pittura, il disegno e l'installazione. In termini di contenuto, il lavoro si muove tra autorappresentazione biografica e fissata sul stato d'animo e riferimenti socio-culturali. Elementi culturali pop e domande dell'ego moderno e sovraccarico vanno di pari passo. Ciò crea un'interazione associativa tra la banalità della vita di tutti i giorni e il desiderio di auto-ottimizzazione: la cultura della rete infantile e i suoi simpatici gattini incontrano la grande depressione.

Marta Vovk works with painting, drawing and installation. In terms of content, the work moves between biographical, mood-fixed self-representation and socio-cultural references. Pop cultural elements and questions of the modern, overburdened ego go hand in hand. This creates an associative interplay between the banality of everyday life and the desire for self-optimization: infantile net culture and its cute kittens encounter the great depression.
***
PAST
***
5. - 11.03.2018
Künstler in Residency:
David Schweighart

10.03.2018, ore 20 Uhr * 8pm
DAVID SCHWEIGHART AKA SCHRECKEN LIVE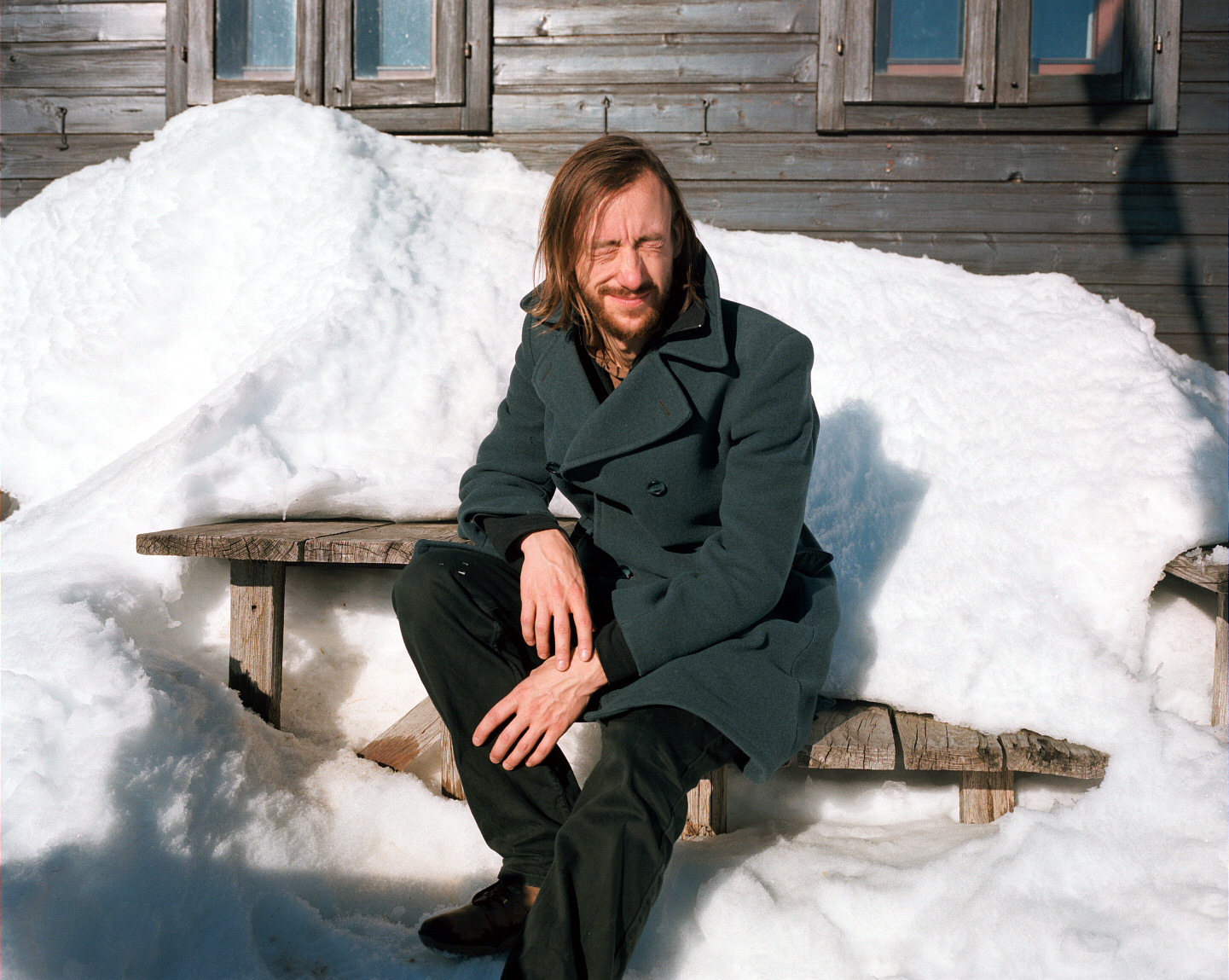 Mit 'no bird singing - yet more quiet' legt der mehr als Kollaborateur bekannte David Schweighart (Loose Lips Sink Ships, Shrack!, …) erstmals ein eigenständiges Werk vor: 9 sehr unterschiedliche Stücke, manchmal schwer wie Rotwein, manchmal wie ein Countrysong aus dem Maschinenraum oder Rockmusik nach dem Reißwolf, doch stets eher dunkle Farben, denen meist etwas Besinnliches innewohnt. Der Schrecken in Schweigharts Liedern ist wohl eher ein zarter, der unter der Melancholie seiner Lieder mitzittert und in den eigenen Untiefen widerhallt, aber deshalb auch umso erschütternder. An diesem Abend wird er seine Lieder in ihrer ursprünglichen Form, alleine mit Gitarre und Stimme präsentieren.

Il musicista David Schweighart che è più conosciuto come collaboratore (Loose Lips Sink Ships, Shrack!, ...) lancia per la prima volta un'opera indipendente dal titolo 'no bird singing - yet more quiet': nove pezzi molto diversi, a volte pesanti come il vino rosso, a volte come una canzone country dalla sala macchine o la musica rock allo porcospino, ma sempre colori piuttosto scuri, che di solito contengono qualcosa di contemplativo. L'orrore ("Schrecken") nelle canzoni di Schweighart magari è tenero, che trema sotto la malinconia delle sue canzoni e echeggia nei loro propri abissi, ma quindi ancora più sconcertante. In questa serata presenterà le sue canzoni nella loro forma originale, da solo con la chitarra e la voce.

With 'no bird singing - yet more quiet' David Schweighart, who is known more as a collaborator (Loose Lips Sink Ships, Shrack !, ...), presents for the first time an independent work: 9 very different pieces, sometimes heavy like red wine, sometimes like a country song from the engine room or rock music past the shredder, but always rather dark colors, which usually contain something contemplative. The horror ("Schrecken") in Schweighart's songs is more a tender one, which shivers under the melancholy of his songs and echoes in its own shallows, but therefore all the more shattering. On this evening he will present his songs in their original form, alone with guitar and voice.
***
12. - 26.02.2018
KünstlerInnen * Artists * Artisti in Residency:
Melanie Bonajo, Joost Benthem

22.02.2018, ore 19 Uhr * 7pm
MELANIE BONAJO REBIRTH BED PARTY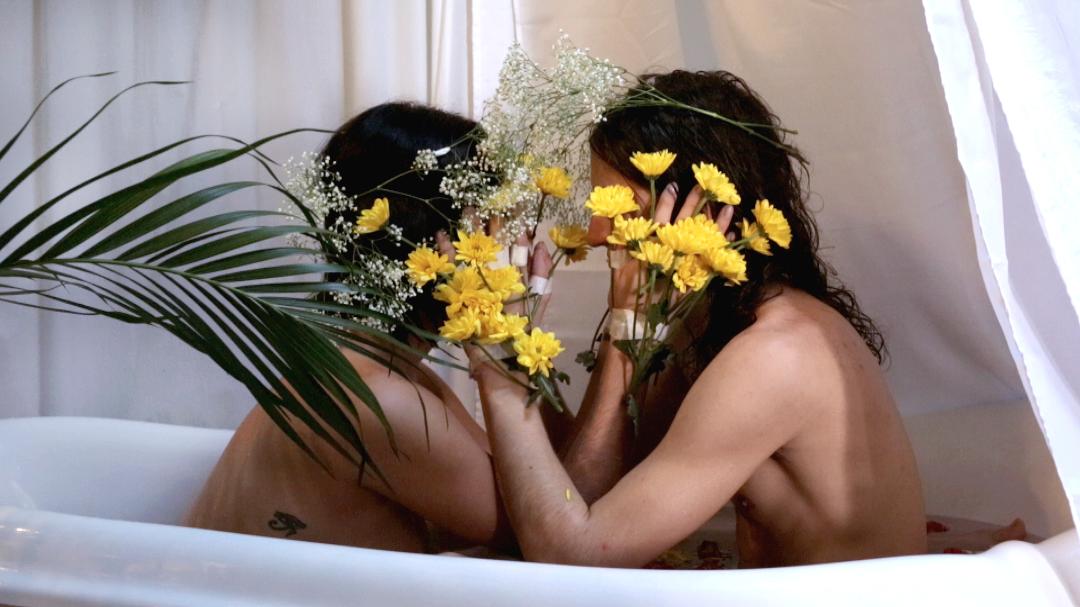 ***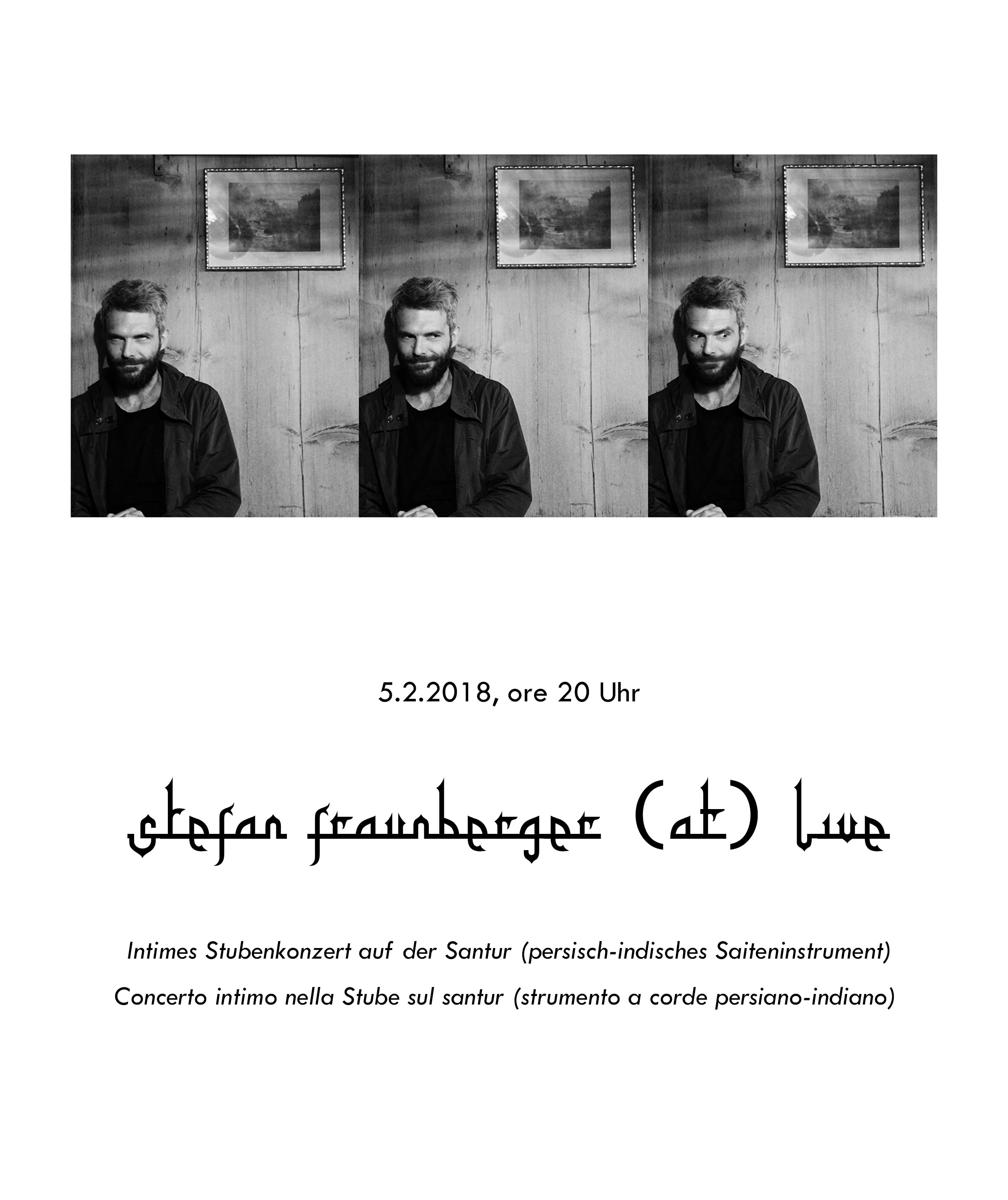 ---
PARTNERS: