--------------------
--------------------- Ongoing
Hello Shelly Dissidency
A platform for political and contemporary reflections on being 'different'. Dissident structures are examined within virtual and architectural spaces. The question is whether the extensions of those spaces are relating to the body? Do they serve as mirrors or can they be turned into virtual reflective and poetic expressions? Do they break the mirror with concrete physical performative actions and exhibitions? Dissindency is a collaboration between Shelbatra Jashari, Adisak Jirasakassem, Ana Dragic in a pole-boxing platform designed by Samyra Moumouh.
Holotechlab
A laboratorium to explore and meet in practice our holographic, electromagnetic, physical and virtual presences. Air Antwerpen, S14 and M HKA are connected via video streaming: Access to context, tools and rescources supported by DELTA?TOPCO, heimat, Holocube, KD5, Lokaal 01, void_pointr, Wirelless Antwerpen, 3dee
--------------------
---------------------
before & while
__________________________________________

3-10 May: RRC Rehearsal: Chantal Yzermans + MADMoizel
12h00 -17h00
__________________________________________
Thursday 7 May Planète Concrète Open audio-virtual improvisation
16h00-21h00
__________________________________________
Friday 8th May: Borger with Connecting infrastructure :
from 19h00 Sophie Anson, Johanna Kirsch, Samyra Moumouh, Isabel Tesfazghi
__________________________________________
Sunday 10 May aROOM*, Live SkyBox cockpit - OUT OF CONTROL ROOM
11h00 - 17:00
logbook:
__________________________________________
Saturday 16 May Atelier: Phantom chips meet Future Primitive
from 11h00
__________________________________________
19 - 22 May Contributing to "Zen and the art of making tech work for you"
Including gender into privacy & security

__________________________________________
Thursday 28 May Sh(ad)ows with Hello Shelly
A burlesque ritual with acts, readings, music and voice.
________________________________________
Sunday 28 june Make Human Bug report + The Particular Unity of Same and Other + Microorganisnism for Macropleasure
+ need more space than time with Femke Snelting, Xavier Gorgol, Adva Zakai, Paul Hendrikse, Paula Pin, Agnieszka Golaszewska
14h00-17h00
________________________________________
Thursday 2 July Domestic Science Club
Postpasteurian atelier for bacteries and living organisms
16h00 - 21h00
________________________________________

Saturday 11 July Burlesque characters in a Strangelove Happy Crappy Parade
14h00 workshop
________________________________________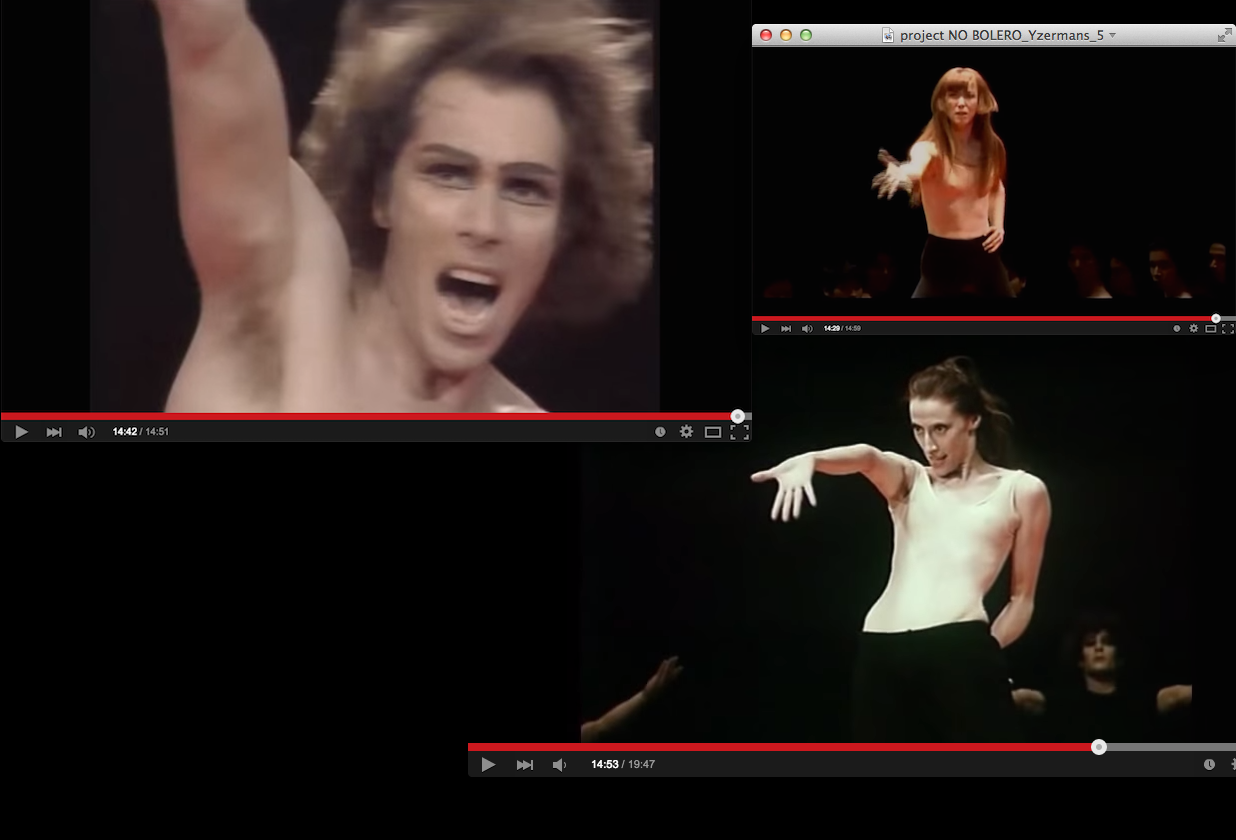 3-11 May
RRC Rehearsal
Syncing neurological rehearsals with rhythm and crescendo to disappear. From an alpha state of consciousness the legal limits of the intellectual property in sound, body and choreography are bypassed
present> Chantal Yzermans + MADMoizel
- remote - Joelle Adrien + Sam NeuroHack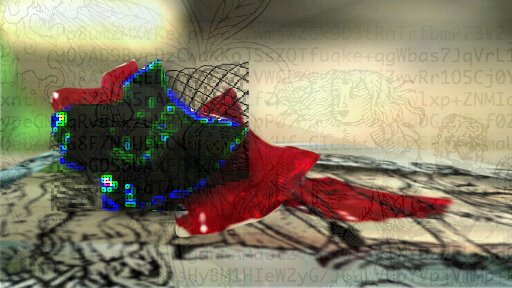 Thursday 7 May
Planète Concrète Open audio-virtual improvisation

Planète Concrète embraces experimentation and embodies failure; the (anti)glam of a music stage.
Planète Concrète is an open, interdisciplinary, queer collective, using music, performance and visual elements.
Planète Concrète invites you for an open audio-virtual improvisation.

-
16h00: set up instruments, tools, chips and voice tricks
18h00: LIVE STREAMING on RadioRuelles: http://www.ooooo.be/ruelles + Webgang Radio centraal

- present - Vinkenhart, Number 78, Cosmic Shiva, PouBelle, ...
- remote - testing

http://planeteconcrete.tumblr.com/
http://www.facebook.com/enterplaneteconcrete
http://ooooo.be/planeteconcrete/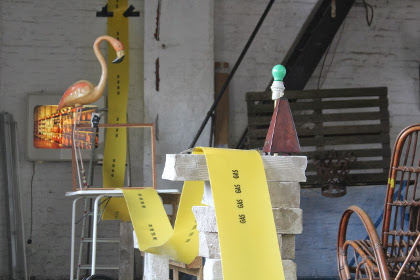 Sunday 10 may
aROOM, Live SkyBox cockpit - OUT OF CONTROL ROOM
Broadcasting Streams of consciousness Gigs, poetry and soup
-
11h00 - 15h00: Demo, showcases, try outs, setup & food >> Bring your devices, techexperiments, datananalyses and latest developments
15h00 - 16h30 live radio show on http://www.radiocentraal.be | Radiocentraal 106.7 FM]

- present -
sKybox is a workspace and a multipurpose room open to creative achievements that experiment, invent, create and show support of various projects. http://skyboxisthelimit.blogspot.be/

Human Organ Concert Just breathe, without intention of playing the instrument. Jo Caimo will bring two devices to convert the unconscious breathing into abstract music: http://aroom.bandcamp.com/album/humanrespirationmusic & http://www.overtoon.org/index.php/research/jo-caimo/

Axoloti is a platform that blends sketching of digital audio algorithms with the musical playability of standalone hardware. Johannes Taelman show a democase and together we install the latest release.

http://axoloti.be/

WALKER is an experiential mode stalking as a possibility for playful exploration within the group. Walker is made of several objects that can be used in a participative manner for playful discovery of gestural processes, stalking and creating words. Just like aliens have left-over objects on a roadside picnic we do not know exactly what walker produces when people use it. All that we know. It is a bunch of nodes that transmit data, connected through wireless network; exchanging rhythms / language / then process words and sound from those exchanges between different persons. http://www.walker.domainepublic.net

Reciprocal Action; You guess you know what they are" Objects have structural meaning, and objects reflect human being, in terms of its purpose or intention or action or operation with it. At the same time human beings also reflect the object. Saori Kuno explores these mutual relationships. http://www.saorikuno.com/

ROGGBIV Is a performative appetizer, group matching mixing with eatable colors. Limited choices, unlimited tasting.

Contributions by Tina Cake line, Katerina Undo, Pepa Ivanova, Sjoerd leijten, Pieter Heremans, Natascha Roussel, Jo Caimo, Johannes Taelman, Jo Caimo, Saori Kuno, Erin Helsen, Oona Prinsen,...

remote testing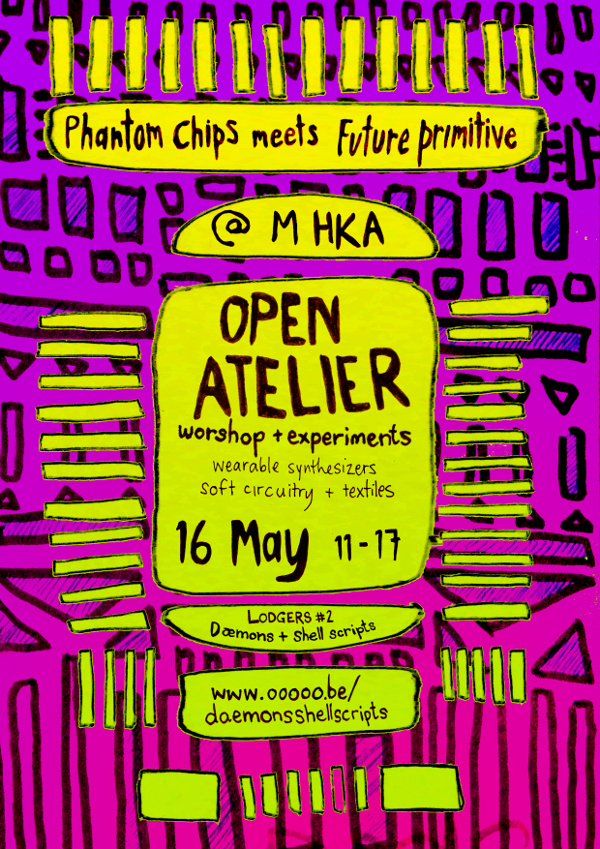 16 May
Phantom Chips meet Future primitive

Tara Pattenden works with her Phantom Chips project on "wearable" electronics in combination with noise and chaos. On 16th of May she shows how electronic circuits and noisemakers are build and integrated in costumes. Isabel Tezfazghi introduces her soft sculptures made by weaving and knitting techniques. In psychedelic colors, patterns and repetition they process their own language, and together the ritual. A thread, yarn and knitted tubes mixed with noise and electronics delude our senses.
-
11h00 atelier
16h00 concertual performance
-
- present - Tara Pattenden, Isabel Tesfazghi + e-textiles Wendy van Wynsberghe, Claire Williams,
http://www.phantomchips.com/
http://www.isatesfazghi.com/
https://xxxclairewilliamsxxx.wordpress.com/
+ e-textiles:
http://www.wvw.collectifs.net

--------------------
---------------------
< >

19 - 23 May "Zen and the art of making tech work for you" Including gender into privacy & security
Preparing a contribution for [including gender manuals] intitated by the Tacticaltech institute (Berlin). Read, write, exectue
< >


--------------------
---------------------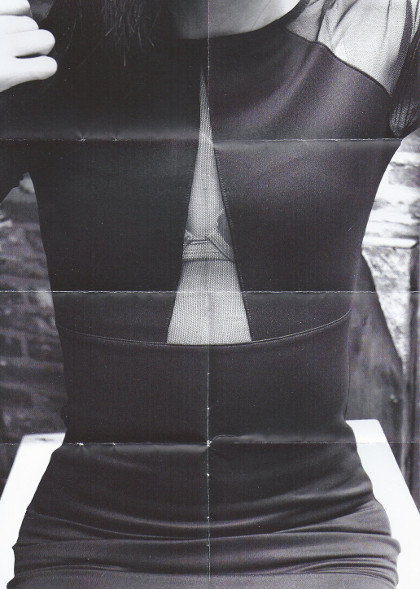 28th of May
Sh(ad)ows

A burlesque ritual with acts, readings, music and voice.
21h00 - 00h00

- present - Hello Shelly, Hou Chien Cheng, Ash Bowland, MADmoizel, Artan Balaj, Planète Concrète, V+S, Hagar Tenenbaum & Danny Neyman, Nathalie Lenoir, Tina Cake Line
- remote - Enad Marouf
Saturday 20 June
Solar Data:
interactive talks and experiments on Solar dynamics, living organisms and scientific data interpretation with Dr. Petra Vanlommel scientist @STCE, Pepa Ivanova and Špela Petric 14h00-17h00


28 June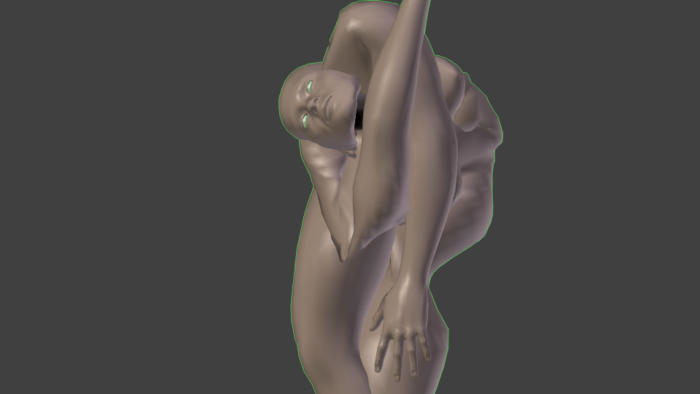 Make Human Bug report
Adva Zakai, Xavier Gorgol, Femke Snelting
MakeHuman is a popular open source 3D computer graphics middleware for the modelling of 3-Dimensional humanoid characters. The software is developed by a community of programmers, modellers and academics. A signature feature of the MakeHuman interface is a set of horizontal sliders, suggesting that by interpolating settings for gender, race, weight and age, any 'human' representation can be 'made'. While the neat arrangements of parameters for operating on uncomparable and interconnected properties is already troubling in itself, further inspection reveals an extremely limited topology, rendering the promise of infinite possibillities a mere illusion... Despite the suggestion that 'the digital' dis-burdens bodies from normative representational parameters, software like MakeHuman actually operates on problematic categorical divisions that are all-too familiar.
Three people coming from different backgrounds - Femke from media-design, Xavier rom animation-art and Adva from dance and choreography -, inquire through this software the relationship between gender, body and technology . They present a 'report on the report', and test out, discuss a performative lecture in the making not only conveying words, but actions and images as well.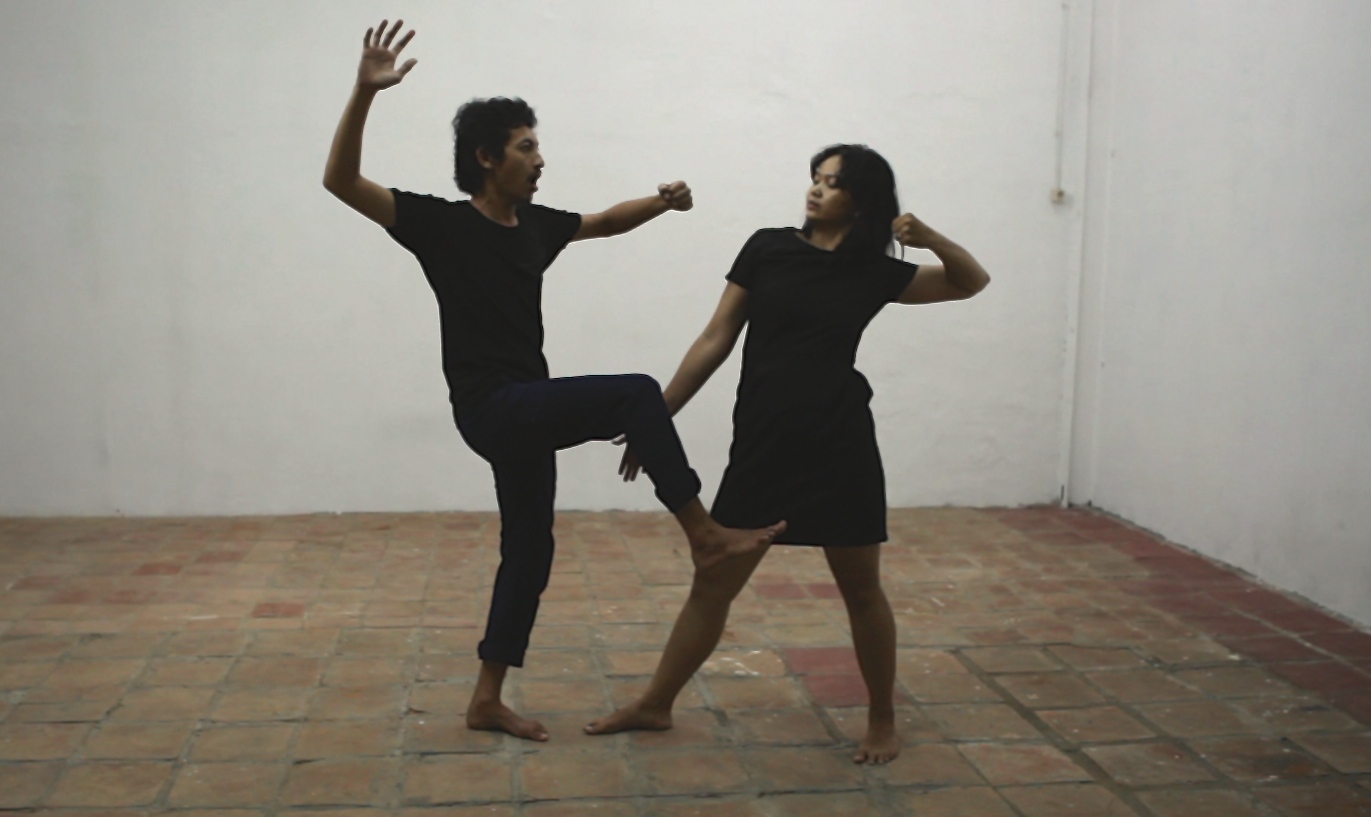 Paul Hendrikse
The Particular Unity of Same and Other
´The Particular Unity of Same and Other´ is a performance developed in Jogjakarta, Indonesia. Paul Hendrikse researched how encounters with "others" by trade, war and during periods of colonization gave specific input upon the Indonesian culture and, more specifically, on the body. He studied how dance and martial arts use these foreign influences. By mimicking and adopting animal behavior and movements of ´strangers´ the Indonesians annexed these movements and turned them into defending strategies, creating a creole body-culture.

Performers: Nita Liem and Rendra Bagus Pamungkas.
Audio: Yennu Ariendra.

This work was generously supported by Stroom, Den Haag, Mondrian Fund and the Royal Netherlands Embassy in Brussels.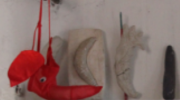 Microorganisnism for Macropleasure

Paula Pin arrives after a Prototype Making Residence in Fablab Plateforme C [www.plateforme-c.org] in Nantes and introduces a 3d printed speculum for vaginal training & pleasure. This new biohacking tool is an extension of the GynePunk project, which unveils taboos with DIY biolab techniques, DIT science & medical hacks reverse engineering. Expect grassroots sexual politics empowerment by electroestimulating the anatomy of pleasure while showing the lasted developments and playfull pechblenda prototypes. HArdGlam ( hardware and glamour )
http://hackteria.org/wiki/MicroMacroPleasure/a>
http://jellypin.hotglue.me/
https://network23.org/pechblendalab/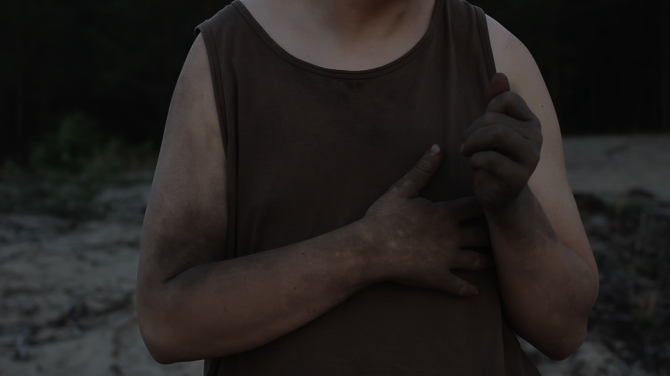 Agnieszka Golaszewska
video: need more space than time
http://cargocollective.com/agizagolazewa/need-more-space-than-time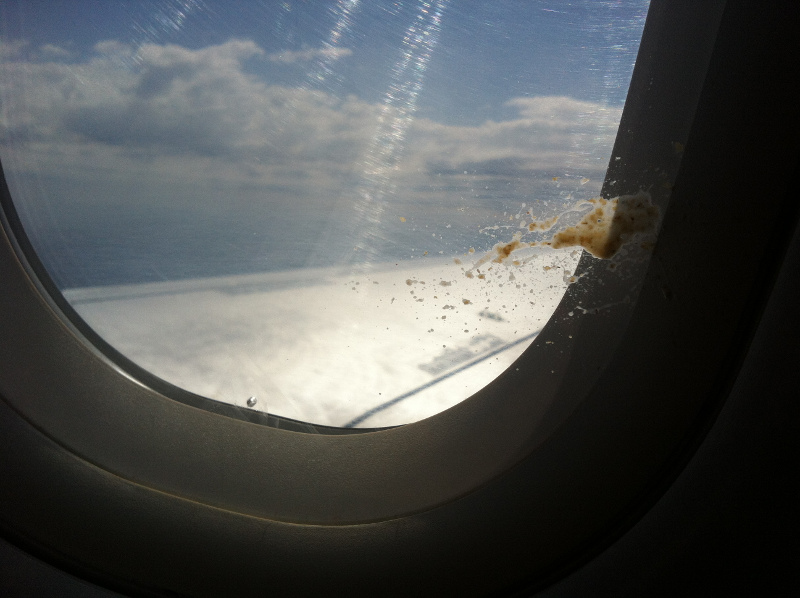 2 July
Recipes for Disaster
Postpasteurian atelier for bacteries and living organisms

The project 'Recipes for Disaster' cooks up some crucial questions about classification and control: How do we cope with chaos in our daily lives? How to free ourselves from the quarantine of our own bathroom? How to argue for a messy and less sterile life in times of Ebola? On Thursday 2 July from 16:00, Gosie Vervloesem opens a postpasteurian atelier, a workshop for bacteria and other microrganisms.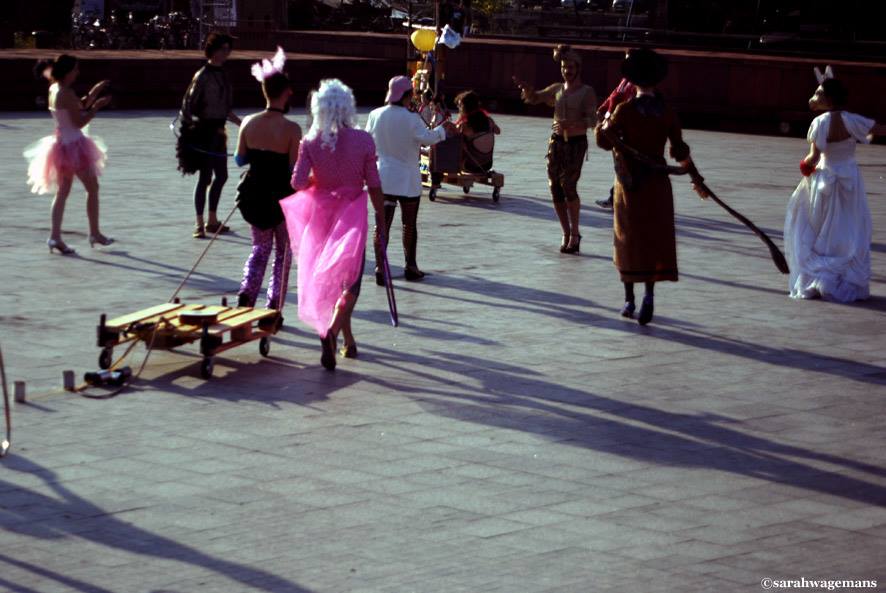 11 July
Strangelove Happy Crappy Parade Party

17h00 BBQ + Party (AIR Antwerpen)
14h00 brulesque character design workshop with Shelbatra Jashari (M HKA)