--------------------------------------------------------------------------
Trailer31 camping [29th Sep - 02nd Oct]
--------------------------------------------------------------------------
Each year code31 combines the idea of on open lab with summer holidays, connecting temporary to an existing infrastructure. This years edition takes trailer31 to Biella, Italy. They are invited by bolwerK who is following a summer residency at the University of ideas, a residency program that takes place each
year at Cittadellarte.

Trailer 31 occupies institutionalized in between space and turn private proprety into an open source environment !?!

"What I do is the opposite of technology as inquiry, the opposite
of logic and science." / Michelangelo Pistoletto
"let's see for ourselves :-) "/c31


So, stick to our yearly theme : : "it's a work-a-holiday" : :
but let's not be afraid to get our hands dirty.
So what's on the agenda :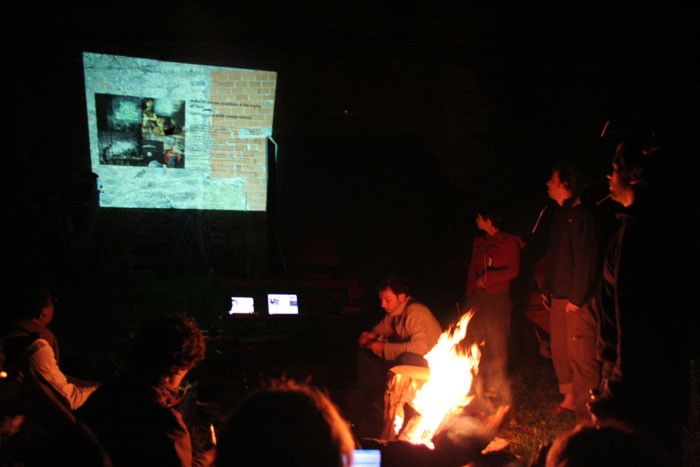 --------------------------------------------------------------------------
Saturday 29 sept

Test run Open Source Publishing Party:
Open Source tools for designers

Meeting with linux user group: ROOM 101
Biella linux group

Monday 31 sept

Take part in the uni-topia meetings :
unitopia2007
Ongoing
wireless mesh communication :
What is the structure of these mesh networks

experiments in renewable-energy :
During the networked summer we started building antenna's for
wireless networks. It would be nice if we could make these antenna's run on renewable
energy.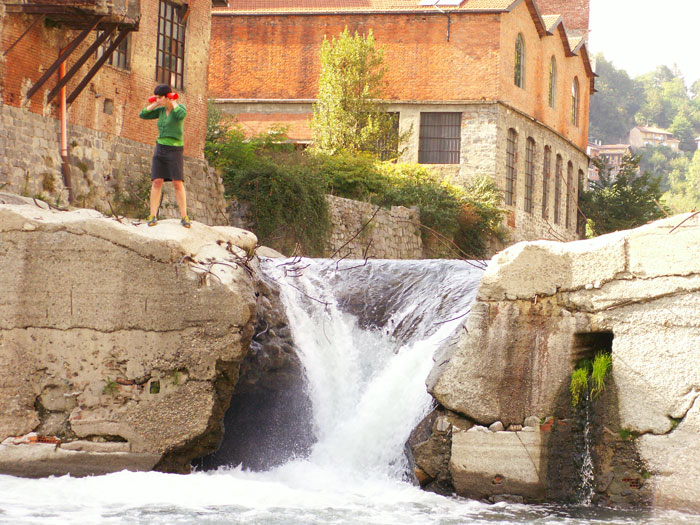 self-sustaining inflatable shelters
--------------------------------------------------------------------------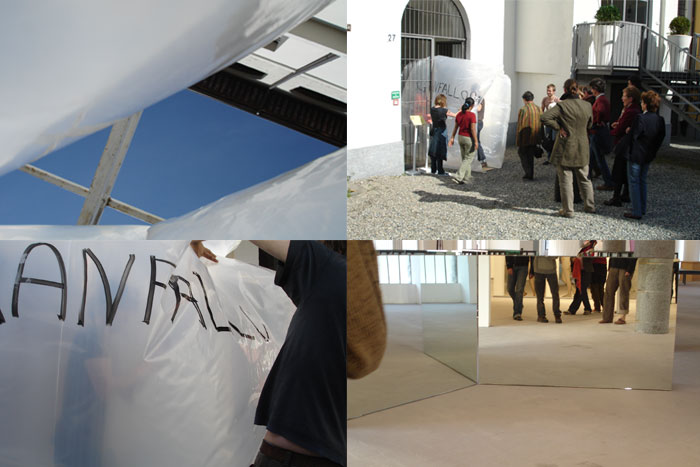 Granfalloon
The Granfalloon is a transparant portal made of 2 large inflatable pillows constructed with scrap plastic material, creating a space which constricts movement.

The word granfalloon comes from K. Vonnegut novel Cat's Cradle and describes a social condition where an imagined communitiy of people choose or claim to have a shared identity or purpose, but whose mutual association is actually meaningless.Cittadellarte, a granfalloon? By creating physical constraint it allows to create an alternative mental space, and gives the possibility to escape the meaninglessness of a granfalloon.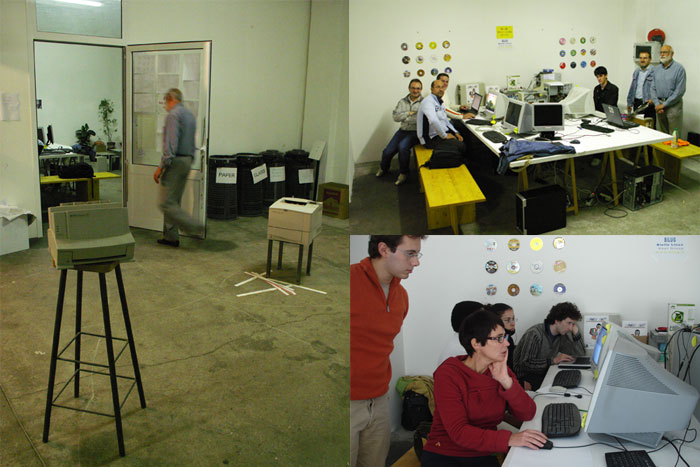 PubliActie
PubliActie is a test run initiative of a multiphase project for editing, printing and compiling a publication in an open source environment. It introduced alternative operating systems, open source design tools and the ideology of free software . The keywords, links and results of the workshop are published in a small booklet. A piece of cake?
PubliActie is an initiative to bridge the gap between BILUG and the residents. Since 2007 BILUG, Biella Linux Group, has the opportunity to meet every saturday, in a space offered by Cittadellarte.
--------------------------------------------------------------------------
for more info :
contact us on
ef4db@code31.lahaag.org
--------------------------------------------------------------------------
previous edition
http://okno.be/?id=944
http://code31.lahaag.org/trailer31/

context ooooo:
http://www.ooooo.be/interrational/